eliminate agonizing back and neck pain at home
Over time, the strain from hard work, prolonged sitting, and poor posture can create damaging tension in your vertebrae, causing spinal discs to shift and nerve pressure, resulting in sharp pain in your neck, lower back, and legs.
Lying down for only 5 to 10 minutes daily on the Soothing Back+Neck Stretcher® allows for progressive relief by gently stretching and decompressing your back, facilitating the retraction and repair of bulging or herniated discs.
As a result, the pressure on your spinal nerves is alleviated, leaving you with a healthy, pain-free back and a lasting smile.
✚ get a FREE Stretching Mat
(see faq)*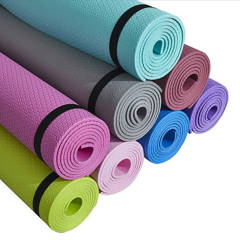 attain everlasting spinal healing
Yearning to bid farewell to spine discomfort forever? Embrace a permanent remedy that unlocks the hidden potential within, leading to the lasting healing of your precious spine.
Behold the secrets of the Soothing Back+Neck Stretcher® remarkable transformation, now within your grasp. Step into the realm of imagination and envision the mystical energy enveloping your spine.
Let it infuse every vertebra, sparking a radiant fountain of renewal that courses through your entire being.
✔︎ can be used on a bed, chair or floor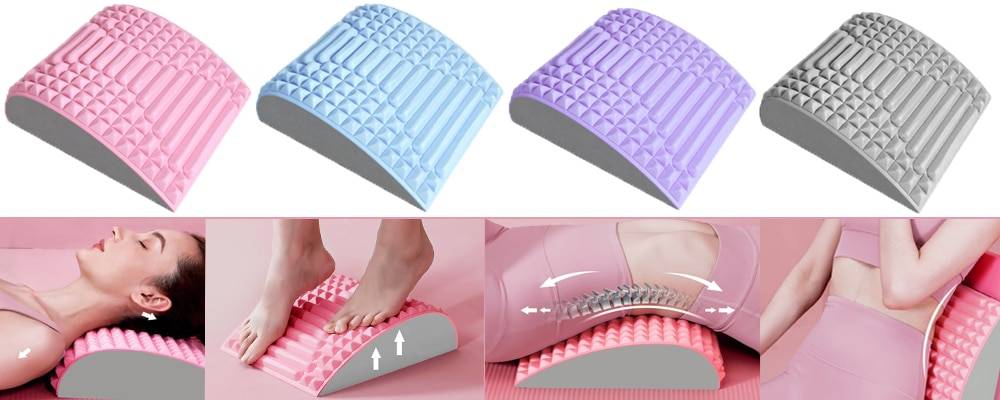 soothing pain
not shielding it
Enhance Safety and Improve Posture with Soothing Stretcher® designed to naturally restore the optimal curvature of your spine and retrain your muscles, promoting a healthy posture. By doing so, it effectively alleviates stress from critical areas of your torso, helping prevent further injuries.
Using Soothing Stretcher® to stretch your neck can significantly reduce tension headaches and migraines, offering added relief and comfort.
– why choose Soothing Stretcher®?
Soothing Angle + Cloud Firmness
126 Diamond-Shaped Protrusions
Built To Last (MoneyBack Guarantee)
Can Soothe Leg, Back and Neck Pain
designed & recommended by
medical experts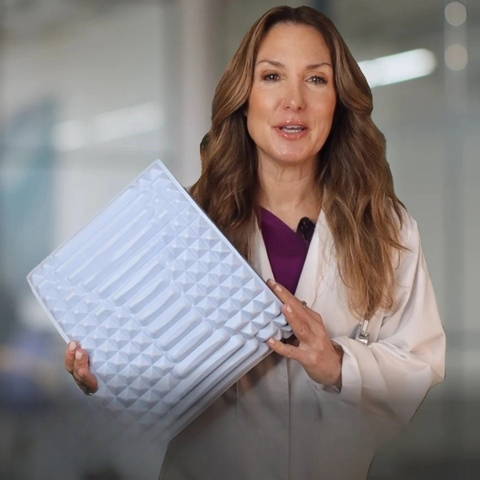 "Soothing Back+Neck Stretcher® is highly recommended by medical experts due to its ability to provide a permanent remedy for spine-related issues. By unlocking the hidden potential within the spine, it fosters lasting healing and relief from discomfort.Medical professionals endorse this remarkable device as it offers a safe and effective solution for individuals seeking to address back and neck problems, providing them with newfound comfort and well-being." – Dr. Lucy Valkyrie
frequently asked questions
How quickly will I start feeling better with Soothing Stretcher®?
It usually takes about 5 to 10 minutes for the discomfort to start dissipating.
Will I receive a FREE Stretching Mat for every order?
Yes, while supply lasts, you will receive a FREE Stretching Mat for each Soothing Stretcher® you purchase (1 for 1).

*Note: The Stretching Mat may not match the Soothing Stretcher® color and may ship separately.
What percentage of customers experienced relief from back pain using Soothing Stretcher®?
Approximately 92% of our customers reported getting rid of back pain after using Soothing Stretcher® daily for 6-8 days.

Can you explain how to use Soothing Stretcher®?
Consistency is crucial for fixing the root cause of pain.
Place the stretcher on the ground or bed with the narrow angle facing you. Gently lie down on your back or place it under your neck. Rest on it for 10 minutes.
What if I find it uncomfortable?
Give yourself a few days to adjust to the stretcher, starting with 5 minutes of use and gradually increasing. If you still find it uncomfortable, feel free to contact our customer support for assistance.
Is Soothing Stretcher® suitable for specific issues?
Soothing Stretcher® is ideal for addressing tension headaches, chronic neck and back pain, sciatica, SI joint and hip pain, sore neck and back muscles, poor posture, pinched nerves, and herniated discs.
Can Soothing Stretcher® be used on a chair or bed?
Yes, Soothing Stretcher® can provide back support while sitting on an office chair or driving. It is also suitable for use on a bed if lying on the floor is uncomfortable.